A ton of new games get announced each month, and some of them look extremely promising. Here are some epic upcoming games to look forward to that are mostly flying under the radar. This list will include lesser-known titles. The list is ranked in no particular order.
Witchfire
Witchfire is an open-world first-person shooter. In this game, you play as a Witch hunter tasked with exterminating the Witches and their evil thralls who have infested the world. The game's combat system looks quite similar to the DOOM games, so you may also want to check out our list of games like Doom.
Initially, Witchfire was supposed to release in late 2022 as a simple arena shooter, but the developers changed the premise into a much more non-linear, open-ended setting. As a result of the change in direction, the game will release in early 2023 for Microsoft Windows PC via Steam and Epic Games Store.
Black Myth: Wukong
This Chinese mythology-based Souls-like game looks insanely promising. There are gameplay videos on Steam and it looks very fun. Black Myth Wukong will use Unreal Engine 5 and it looks gorgeous. It looks like a semi-open-world game that immerses the player in beautiful mythical landscapes in ancient China. You play as Wukong who skillfully wields a staff as his weapon. There are a lot of grotesque and unique enemies to fight throughout the game. A definite release date is still unknown and the game will probably release in 2023 for PC, PS4, PS5, Xbox One, and Xbox Series X|S.
Evil West
Evil West is a Western-themed game but instead of the usual gunslinging and cow-herding, you're a hero who has to help loosen the grip of something dark and menacing that grips the lands. The gameplay and combat are fast-paced and action-packed with lots of explosions and debris. You can play this game co-op or single-player. Evil West launches on November 22nd, 2022 for PlayStation 4, PlayStation 5, Xbox One, Xbox Series X and Series S, and Microsoft Windows.
S.T.A.L.K.E.R. 2: Heart of Chornobyl
This is without a doubt the most well-known of the games on this list, but it's nonetheless not receiving the attention that it deserves. Heart of Chornobyl is the long-awaited sequel to S.T.A.L.K.E.R. Call of Pripyat. The three previous games were genre-defining at the time with their game worlds reacting to the player and the immersive gameplay, and a lot more.
2008's Clear Sky was one of the best game prequels and gorgeous-looking at the time thanks to DirectX 11 along with enhanced lighting effects. I believe that S.T.A.L.K.E.R. 2 will be equally breathtaking because it will use Unreal Engine 5.
Heart of Chornobyl will have improvements in every department, ranging from the core gameplay to the look and feel of the game. Hopefully, though, it will still manage to stay true to the original game's formula. The game's release date was changed to December 2023 because of Russia's invasion of Ukraine.
It will release for PC and Xbox Series X|S. We expect this to be one of the bulkiest games on the list, so here are the minimum system requirements on PC:
Windows 10/11 OS
AMD Ryzen 5 1600X / Intel Core i5-7600K CPU
8GB RAM
AMD Radeon RX 580 8GB / NVIDIA GeForce GTX 1060 6GB GPU
150 GB SSD
The official site of the game has more information: https://www.stalker2.com/
Warhammer 40000: Space Marine 2
2011's Warhammer 40k: Space Marine was an underrated game. But it was a perfect 40k game with lots of violent over-the-top combat and brilliant voice-acting. Despite the first game being lesser-known, a sequel to the game will release in the future. They have yet to announce the date, however.
Space Marine 2 will continue the story of the first game, where you will play as Captain Titus of the Ultramarines. If you're a fan of the 40k games, I highly suggest playing the first Space Marine game. It's hard not to like that one. Like that game, the sequel will feature hack 'n' slash third-person shooter combat. It will release for the PC, PlayStation 5, and Xbox Series X|S.
Crimson Desert
Crimson Desert is a third-person action RPG set in the fantasy land of Pywel, which is war-torn and perilous. The developer, Pearl Abyss, previously made Black Desert Online, which was – as the name implies – an MMORPG.
But Crimson Desert will not be completely multiplayer. Instead, it will have more single-player mechanics blended with multiplayer mechanics. The developers say that the game will have a story and a huge world to explore. There is no definite release date yet. It might be late 2022 or early 2023 for PC, PlayStation 5, and Xbox Series X.
IGI Origins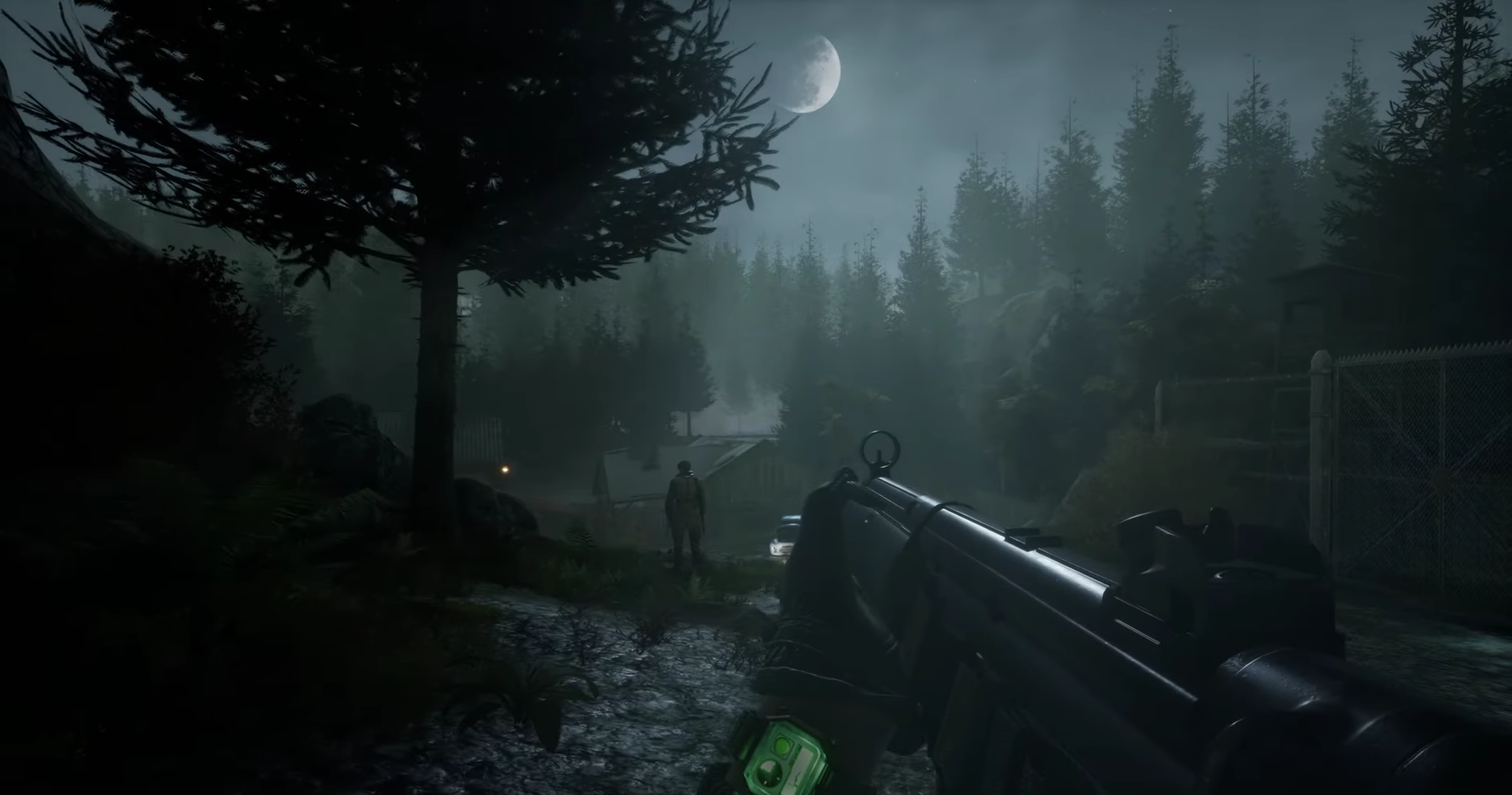 The original IGI games were insanely popular in countries like India and Sri Lanka. The announcement of IGI Origins, which is a prequel to the first two games, will be great news for old-time fans.
Origins is built in Unreal Engine 5. It looks gorgeous and is obviously miles better than the first two games, which were lackluster in the graphics department. This game is a stealth-action FPS where you will take part in various missions. It's a linear single-player game, so don't expect open-ended exploration.
At the moment, we know very little about the game, but we hope that it'll be as great as its predecessors. IGI Origins will release in 2023 for PC, PS4, PS5, Xbox One, and Xbox Series X|S.
Road to Vostok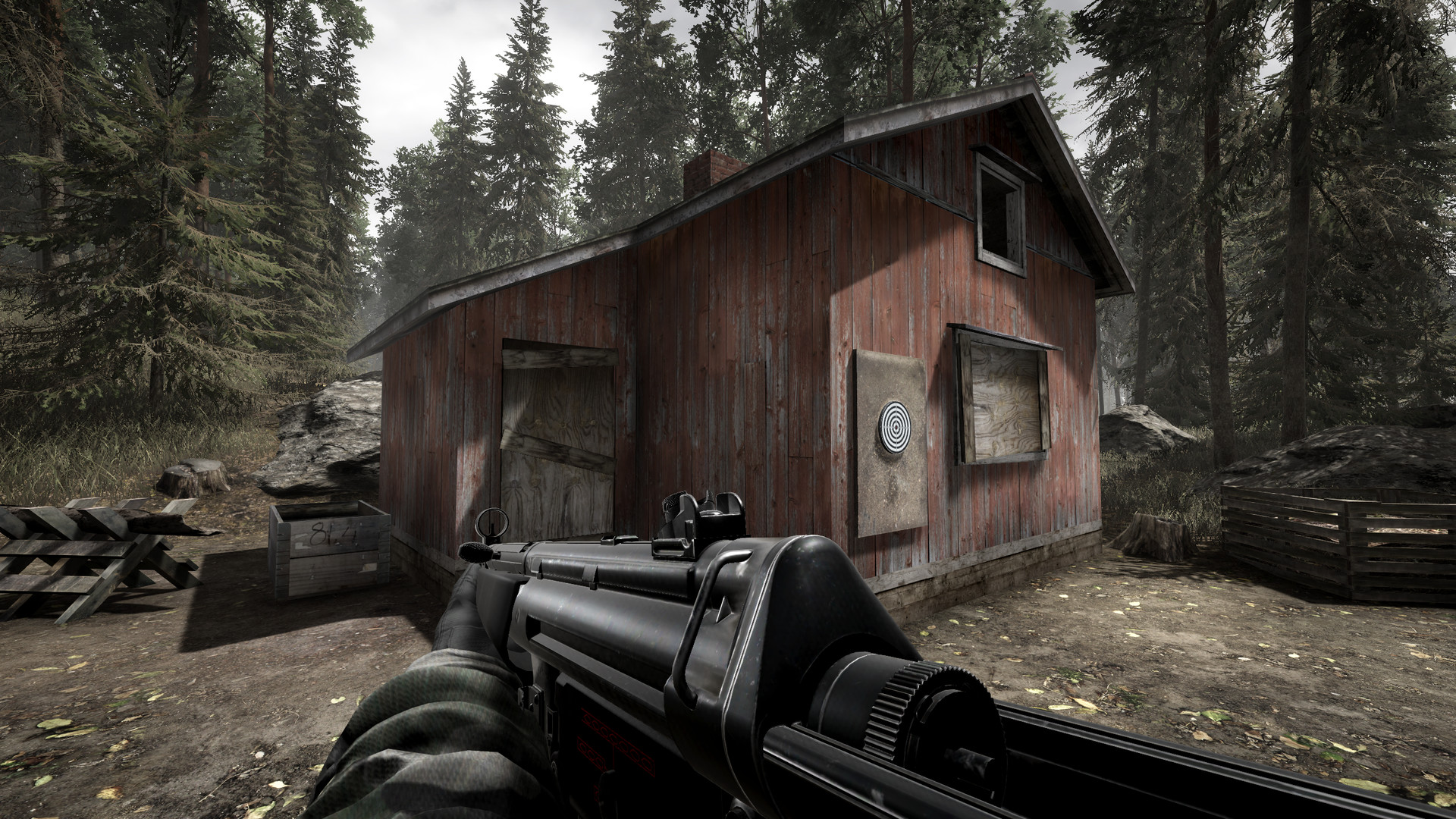 Road To Vostok is a hardcore survival FPS game inspired by DayZ and the S.T.A.L.K.E.R. series. This is a very ambitious project and the developer is one man. Like many survival shooters, Road to Vostok will feature thirst, hunger, and inventory management. It's still in early development so no one can assume how the game will turn out. But for now, it looks very promising and is worth keeping an eye on.
I highly recommend watching the devlogs from the developer himself, which gives a lot of insight regarding the development of Road to Vostok. A free demo is now playable on Steam, but it's very limited. The developer has yet to announce a release date. It seems like this game will be a PC exclusive.